WHY TUMBLR?
because this is the only account my boyfriend can't follow me. bow. :)
hey hey heyy!★: You know, the right guy won't... →
misskhae: He won't subtly pressure you. He won't tell you who you can and can't talk to about the two of you. He won't hide the fact that you're hanging out. He's not going to tell you you're wrong for feeling, for being a girl. The right guy will show you off to his friends. He'll take it… :) finally
galit sa mundo ang peg mo
unsaon man nang imo pride? madala inig kamatayon?
thesheenanigans: Thought Catalog: The People You Will Fall in Love With in Your 20s "..Everyone is entitled to this kind of love, so why not? Have it. It's yours. Blow out the candles on your 30th birthday, holding their hand." Another article I found a year ago. Link is here. :)
thesheenanigans: uncannyxmanny: captainunhook: what if scott pilgrim has to battle taylor swift's exes hahahaha :)) scott pilgrim rather NOT if he only gets taylor swift for a prize haha!
vented out.
two broad weeks ago, i read some messages i'm not supposed to read, but maybe had enough reason to let me read them. i was vehemently furious about what was particularly labeled to me from someone who i am not acquainted with, not even civil friendship can be called to our relationship because we never talked. i even started blabbing about it here, to my friends, to the closest ones who know...
in your face
i really want to tell you that FIRST, I DONT PLAN TO RUIN YOUR BROTHER'S LIFE, IN CASE YOU THOUGHT YOU CONTROL IT. AND SECOND, NEVER IN MY LIFE WOULD I RISK A FRIENDSHIP WITH YOU AND THIRD THAT YOU CAN GO TO HELL ANYTIME, just as much as you wanted to tell me im a bitch. hainaku. nalahi jud ka sa tanang tao. pero mas maldita pa ko nimo…grrrrr
i am in love with you
"I'm in love with you, and I'm not in the business of denying myself the simple pleasure of saying true things. I am in love with you and I know that love is just a shout into the void, and that oblivion is inevitable, and that we're all doomed, and that there will come day when all our labor has been returned to dust, and I know that the sun will swallow the only earth...
4 tags
morning ponders
people are right that mistakes are already realized only that we choose to ignore them. that we always do what makes us happy not knowing that it is not making us right. for a moment, i thought i chose to be happy. i became selfish, demanded an attention. and all i did was not right. and the only chance i asked for is the only thing i will hold on to. i realized that thinking of your own happiness...
aa
GOODMORNING.
I felt the arms around me and the hands that landed on my back. The warmth that sent through my shirt into my cold veins. i felt the rush of the air as you were breathing out and as i was breathing it in endlessly. The hush sound from your tired body were like rhythms that synchronized into one song. It was beautiful, naive and peaceful.  I can never describe how it wonderful is to feel you in...
ON CHANGE.
Change is the hardest thing humans have to keep up with, but change, as quoted, is the only constant thing that keeps us moving. Nowadays, the country is under a dilemma about a law that could make or brake its freedom, the freedom of speech - the Cybercrime Law. Honestly, I was not able to read through the detailed contents of the law, but most citizens are not in favor about the implementation...
make time, vegas
Some find their perfect partner, some find the perfect crime others find it hard, sometimes they lose the time. But i am so lucky to have the perfect friends in the perfect time denzyl, cess, marbin, racel, kenneth, myko, walter, kim and i :D
Sometimes, the answers are just behind your back....
In bold and capital letters, A REBLOG. One always has to know when a stage comes to an end. If we insist on staying longer than the necessary time, we lose the happiness and the meaning of the other stages we have to go through. Closing cycles, shutting doors, ending chapters – whatever name we give it, what matters is to leave in the past the moments of life that have finished. Did you lose...
3 tags
CHEERS.
Do you still remember the ever first drink you ever had with your friends? I mean, alcoholic drinks. Does your mind still linger on the times when you just did the stupidest things you would not think you could possibly do over your existence because you're too drunk to have second thoughts? This is us, young and wild. And then just after few drinks, after few years, the way you discuss...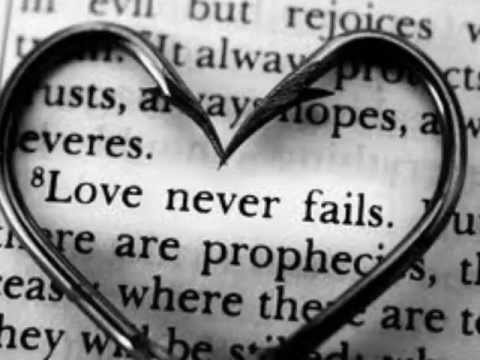 dreams and nightmare. a reblog
This post is an actual and original text from one of the greatest writers i know. THIS IS JUST A REBLOG. :) Happy reading everyone   The fact that you know your dreams is not enough. It is not good, living with the fact that you have it in you. You have to think of measures to manifest your dreams and be brave enough to pay the price of it. If you are hurt about something that is meaningless...
Lovers and Friends
There's nothing more fulfilling than having to find someone where you can both share comfort in love and in friendship. If you happen to watch "Strangers Again" by Wong Fu Prod., you will be able to see how two stranger become lovers and friends and then strangers again. That's awful. I mean all your times together as lovers are not as special as it should have been...
1 tag
"whether its taking each other for granted or people changing over time, bottom..."
– strangers again
"i dont want to think you'd care"
2 tags
a very good way to cover an already wonderful... →